Our History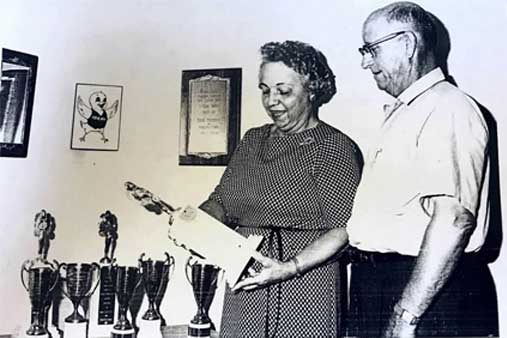 Ideal Poultry Breeding Farms, Inc., first known as Ideal Hatchery & Poultry Farm, has been producing quality poultry since brothers Leo and Theo Fuchs (pronounced Fox) started the business in 1937. Theo operated the business while Leo worked as a cashier for the Buckholts State Bank where he later became Chairman of the Board. During the early years, most every town had a hatchery and Ideal produced chicks for the local farmers. Most of the breeding emphasis, at this time, was producing superior pure breeds and varieties. In the early 1950's, Theo sold his interest in the business to Leo and his wife Edna.
In 1954, Alton, the older son of Leo and Edna, joined the business after receiving a B.S. in Poultry Husbandry from Texas A&M University.
In 1960, Monroe, the younger son of Leo and Edna, joined the business after receiving B.S. and M.S. degrees in Poultry Husbandry from Texas A&M and completing three years as an Air Force Navigator. In 1963, the business was incorporated and became Ideal Poultry Breeding Farms, Inc. Monroe assumed the responsibility of the breeding program and developed the Ideal 236 by utilizing a recurrent sire selection program for resistance to Marek's disease. The Ideal 236 proved to be one of the most Marek's disease resistant white egg layers as evidenced by the results in both the 1967 and 1968 Random Sample Tests, immediately prior to the release of Marek's Vaccine.
In 1973, Monroe purchased Ideal from his parents Leo and Edna. During the following six years, the emphasis of the business gradually changed from producing egg production breeding stock and commercial chicks to producing a large variety of poultry to sell through feed and farm stores. Monroe spent a great deal of time on the road traveling to various cities and states visiting their local feed stores to build on this new business venture. To this day Ideal Poultry still provides chicks to many of those same feed stores that Monroe visited.
In 1978, Gary, Monroe's son, joined the business after receiving a B.S. in Poultry Science from Texas A&M. In 1988, Gary and his oldest sister, Janet, who earned a BBA in Management with a minor in Finance from the University of Mary Hardin Baylor, purchased two-thirds of the Ideal Poultry Breeding Farms, Inc. stock. In 1993, Teri, Monroe's third child who completed a BBA in Marketing from Texas A&M, joined the business purchasing the remaining one-third of the company.
Present Day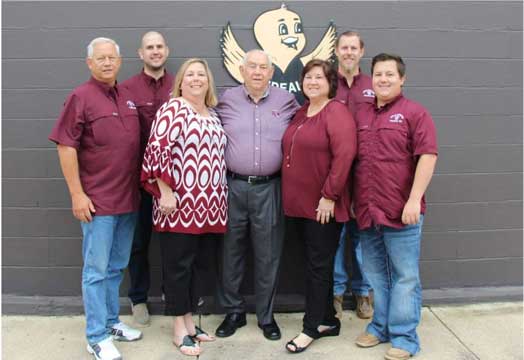 Ideal continues as a family-owned and operated business, currently being equally owned by three of Monroe's children; Gary, President, is responsible for all production including supervision of the hatchery and breeding farms; Janet Crouch, Secretary and Chief Financial Officer, is responsible for sales and management of the office staff, and Vice President, Teri Adcox is responsible for overseeing the shipment of all of Ideal's products and supervising internet and retail sales.
Three of Monroe's grandchildren have returned to take over the family business and continue Ideal's legacy. Gary's oldest son, Stephen, a 2009 Texas A&M Poultry Science graduate, was the first member of the fourth generation of Ideal's Fuchs family to join Ideal's staff and take over as Production Manager. Gary's youngest son, Nathan, a 2012 Texas A&M Poultry Science graduate, and 2013 Master Graduate of Texas A&M, joined the business and assumed the role of Hatchery Manager. Janet's son, Kevin, a 2015 Texas A&M Agriculture Leadership & Development graduate with a Minor in Poultry Science, joined the business and acquired the Sales Manager title. Ideal Poultry currently hatches 79 Breeds/Varieties of Standard Chicks, 55 Breeds/ Varieties of Bantams, 9 Breeds of Ducks, 4 Breeds of Guineas and 3 Breeds of Geese. Ideal also provides as a service to their customers 9 Breeds of Turkeys, Ringneck Pheasant, Chukar Partridge and French Guineas.
Our Mission
Together the Fuchs family is making it their mission to provide quality backyard poultry
and superior customer service.